At the risk of hagiography and flirting with naïvete, artists that leave a cultural footprint like Bad Bunny don't come often. What we have in the Puerto Rican superstar is someone who sees the future clearer than most public figures, not to mention celebrities of his stature. He sees, or has been shown, that the route towards real change has to start in the marginalized communities that embody the struggle and contradictions of their contemporary world. He's an artist who came of age in the most appropriate time yet—a perfect storm of technological advancement and cultural awakening that, brewed together with a generous dose of emotional intelligence, has given rise to someone capable of connecting with people from all corners and bringing them together. If Bad Bunny didn't exist, it would be necessary to invent him.
At only 27, he's amassed the kind of goodwill typically reserved for those twice his age. It goes beyond music and into a tribal resonance. Definitely with Puerto FKN Ricans, and so too with Latines of all nationalities abroad.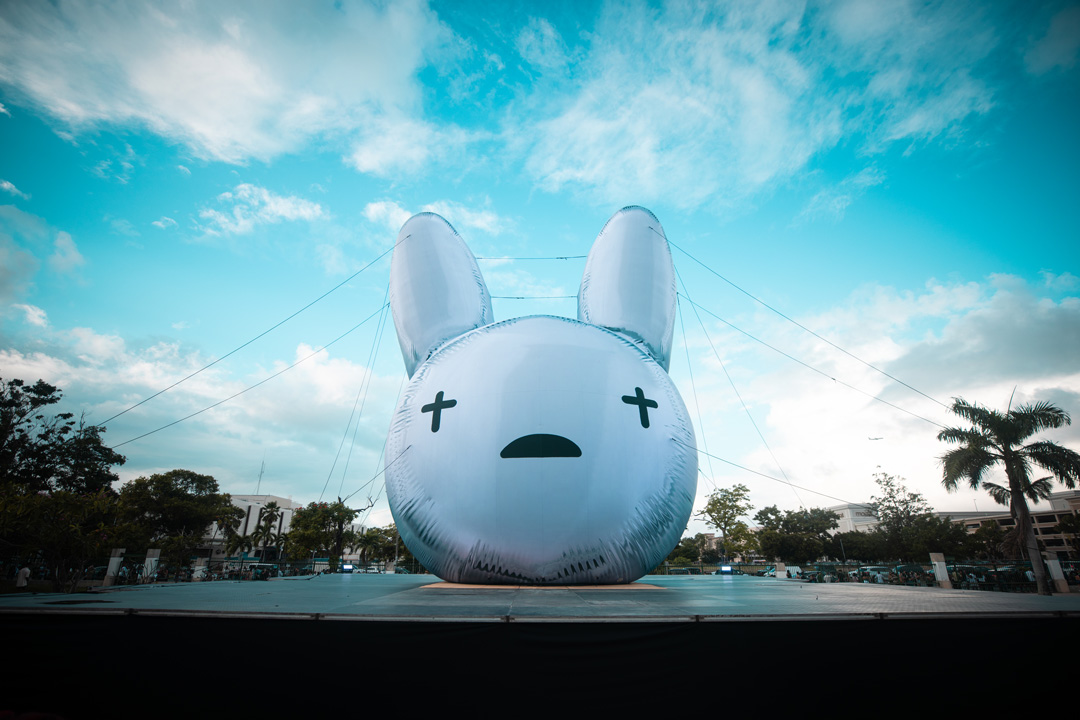 Hot off making the history books with El Último Tour del Mundo as the first all-Spanish language album to top the Billboard 200 and being named Spotify's most-streamed artist in the world for a second consecutive year, Bad Bunny took it upon himself to share his enthusiasm for all his success with his devoted fans. Known as someone who is nothing if not empathetic, he was acutely aware of the hardships his fellow Puerto Ricans had been through and committed himself and his team to craft a unique experience for all who attended.

Spread out over every square inch of the grounds of San Juan's Hiram Bithorn Stadium and neighboring Roberto Clemente Coliseum, the latter was transformed into a pseudo-interactive Bad Bunny museum filled with everything from a showcase of the awards he's won over his career to a self-acclaimed "Iconic Closet," where attendees could see for themselves his most notable fits from past red carpets and music videos. He created his own Bunnychella, featuring everything from two giant inflatable heads modeled after his WWE and X100pre looks, a plethora of food and drink options, vendors lining the promenade, and even the carousel from the "Callaíta" music video, which was free for all to ride.
The stadium itself was where the main action would take place, with massive screens encircling a third of the area and a conspicuously empty lane leading out from the center of the stage towards the middle of the arena. The purpose of which would later be revealed as one of the many show-stoppers, as the big rig from the Último Tour del Mundo cover slowly drove out with Bad Bunny himself on top, pulling him closer to his audience and upping their euphoria as he and his guests strolled through the hits. Approximately 35,000 people crammed together each night, with another 10,000 watching a livestream at the nearby José Miguel Agrelot Coliseum (Benito would make surprise live encores there as well).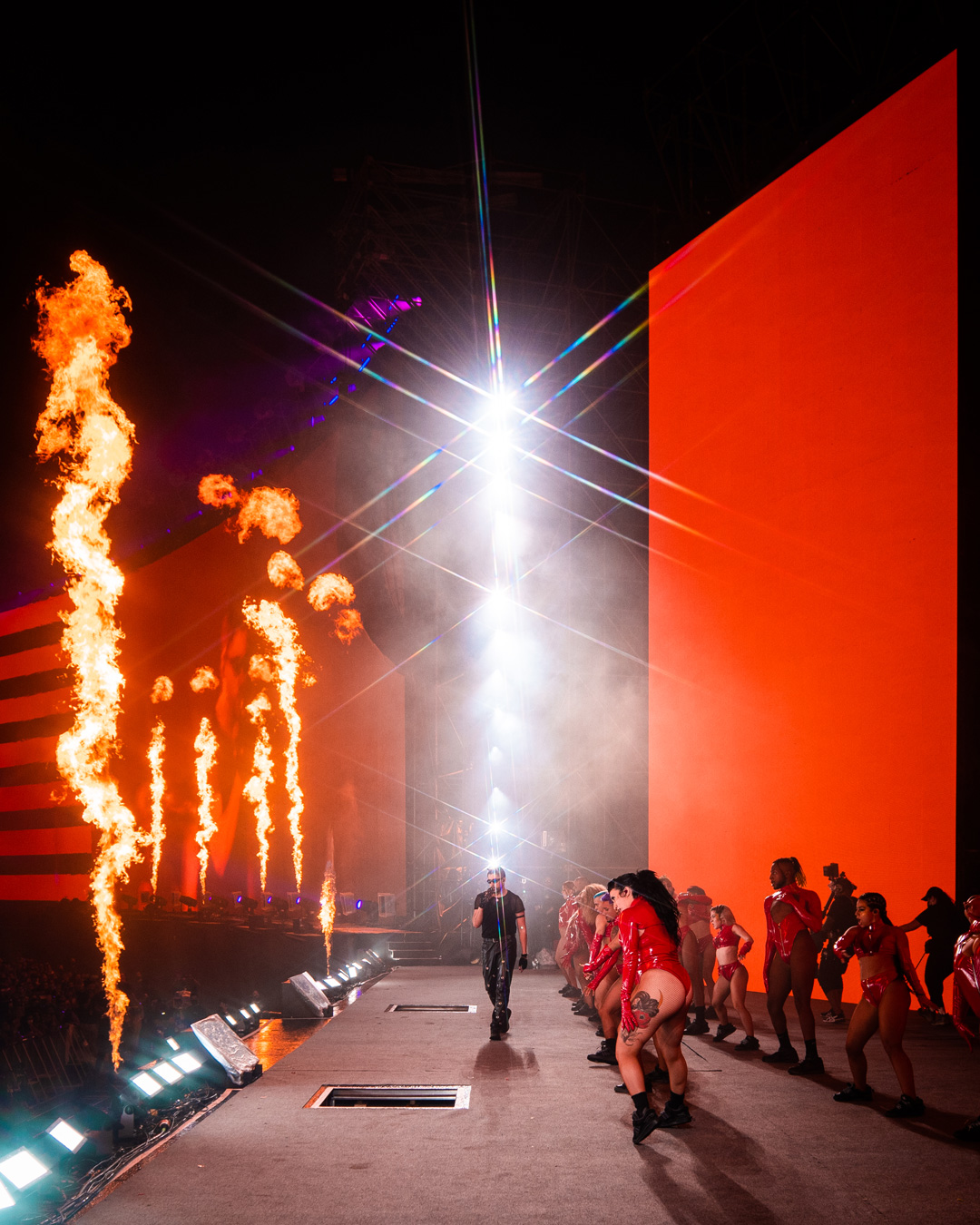 The aforementioned roster of guests was equally impressive. Space was made for artists like Abra ("Sorry Papi"), Jhay Cortez ("Cómo Se Siente," "Dákiti"), Sech ("Ignorantes"), and an extra special appearance from superstar J Balvin ("La Canción") that put any rumors of animosity between the two to rest, if not at least on hold. A further litany of singers continued to show face over the near-three hours of concert, such as Nio García, Myke Towers, Mora, Romeo Santos, and Arcángel—who joined for a much-heralded rendition of "P FKN R," the concert's signature tune which brought the house down. On the second night, names like Kany García, Daddy Yankee, and Residente also passed by to lend their support.
But beyond the rapturous spectacle of the festival offerings and show was a statement that spoke to what Bad Bunny means right now to Puerto Rico and beyond. As a leader who feels most comfortable amongst his followers, and a figure of admiration who wants people to be even better than he considers himself. In these and other ways, Bad Bunny just might be one of the most important entertainers alive.
"If Bad Bunny didn't exist, it would be necessary to invent him."
In the beginning, there was darkness and then the giant displays created light: with a bright flash the show opened with a micro-doc narrated by fan-favorite thespian Benicio Del Toro. A finely-curated, exquisite corpse of clips celebrated the greatest names Puerto Rico has offered, touching on many vocations and important names over history. Ever his finger on the pulse, the program made sure to visibilize women and Afro-Latines, such as Ruth Fernández and Rafael Hernández Marín, amongst others. Not to be overlooked was the inclusion of queer icons Antonio Pantojas and Walter Mercado, both of whom received special applause from the crowd. This comes at little surprise to those who have been following his arc as Bad Bunny has gained many fans in the LGBTQI+ community, and while appreciative of his earnest efforts to combat stigmas and discrimination, they haven't hesitated to hold his feet to the fire when it comes to actually cosigning a queer artist. Chalk it up to tough love or constructive criticism, and not undeservedly.

Pointedly, the video also featured figures from Puerto Rico's political landscape, but specifically those of the revolutionary kind. Nationalists and anti-capitalists who made their names by shaking the table, like Pedro Albizu Campos and Lolita Lebrón. A snippet of a recreation of Spanish conquistador Diego Salcedo's drowning death at the hand of Taínos flashed across the screens, underlining the stark sentiment. Then, footage of the 1977 takeover of the Statue of Liberty by Puerto Rican protestors, of the anti-U.S. Navy demonstrations in Vieques, and of the epic marches of 2019 that pushed out then-governor Ricardo Rosselló were given primetime attention. Bad Bunny himself, notably, participated in some of those protest caravans.

Benito's affinity for this side of the aisle should come as little surprise considering his penchant for stirring the pot and active interest in the breaking of shackles of all oppressive stripes—colonial and societal. This extends to his music as well; if he has demonstrated anything over the course of his oeuvre is that he has little interest in being tied down to any one genre, even if he notably favors trap and reggaetón. The first act of his concert was a testament to that, as he performed almost exclusively the more rock and punk-centric tracks off Último Tour del Mundo, at times making the whole endeavor feel more like a Sex Pistols tour stop.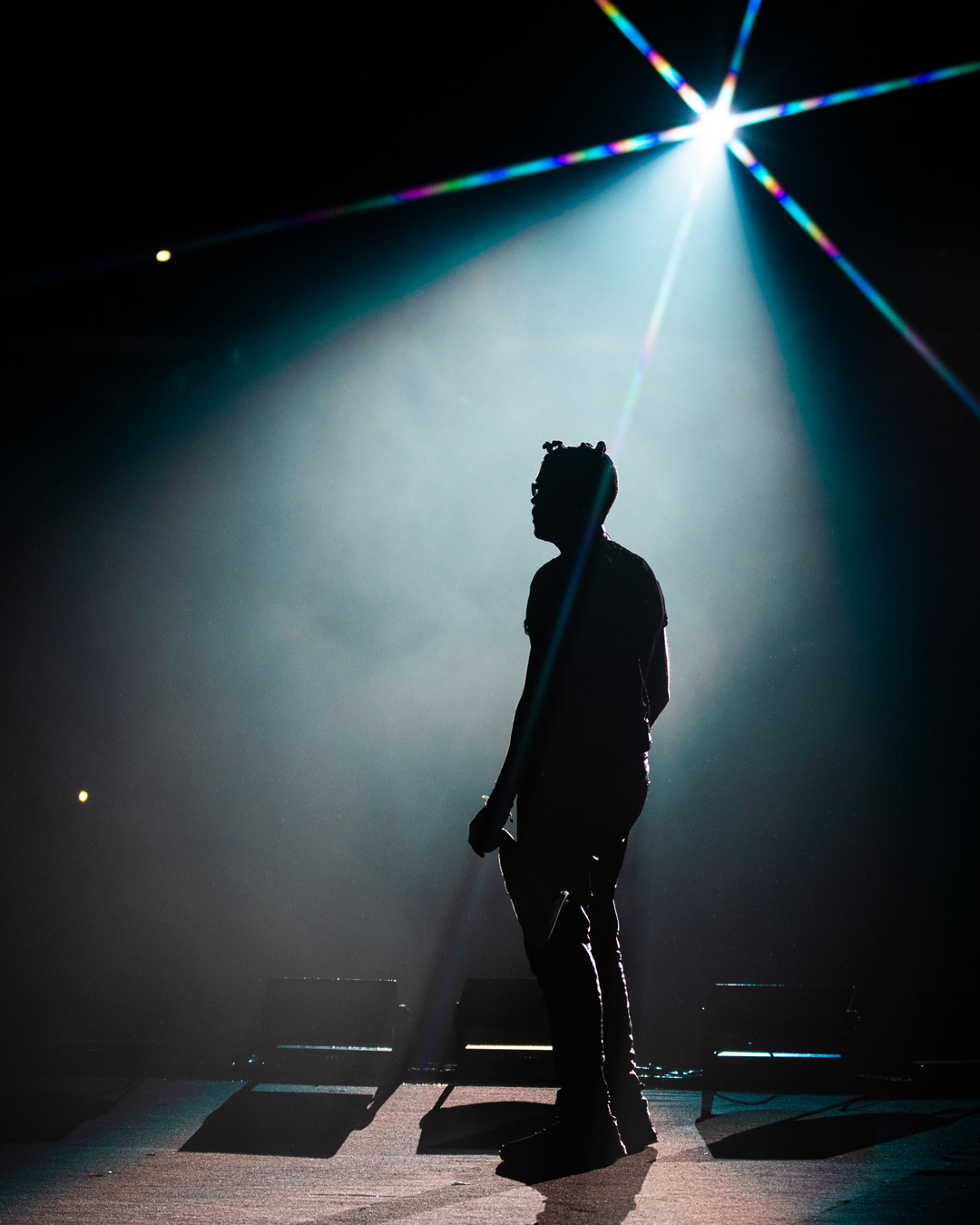 The footage of women, men, and enbies twerking during the 2019 protests, which led to the coining of the term "perreo combativo," wasn't just for the purpose of historical remembrance but out of genuine exaltation. It's little wonder Bad Bunny is a huge fan of Residente—he grew up listening to Calle 13, who themselves were criticized for leaning too much into political minefields and the coarse language of their songs. For him, there are no qualms with putting these images next to those of quote-unquote serious luminaries like Mariana Bracetti or Eugenio María de Hostos. He embraces and relishes the excess, vulgar and not, that comes as part of the package that is passion for all things. Some call it "cafreria" with a twinge of disgust, but for Benito and his fans, it's just another badge of pride.
This makes the intention behind leaving "Safaera," the unofficial anthem of all things "cafre," as his closing song all the more clear and purposeful. It's not just because he's acutely aware of the pent-up desire of the public to sing it full-throated and dance 'til their knees give out, but because he wants his last parting shot to be the message: "This is who we are and I love us."
Onstage was an artist they'd seen grow up with them and with the times. A fellow countryman who didn't hesitate to step up and lend his voice when the siren call of history sounded. A kid who bagged groceries and who, when he amassed enough wealth to live anywhere in the world, announced he'd be building his dream home on the land he grew up in. Someone who's opened up, failed at times, put his foot in his mouth, learned from mistakes, and all the while looked not over his shoulder but to the side at them, his fans, his equals in spirit and heart, and told them that if they were going to stumble he wanted to do it together. Most importantly, he lets them know that he's not going to soar alone either, but will take them with him. Rooting for Benito Antonio Martínez Ocasio comes easy because it's rooting for themselves.
Bad Bunny's official tour, El Último Tour del Mundo, kicks off in Denver on February 9, 2022.