It's officially summer, and nothing defines the July 4th weekend like a perfect asado. (That's a cookout, to the uninitiated.)
Use Charcoal, Not Gas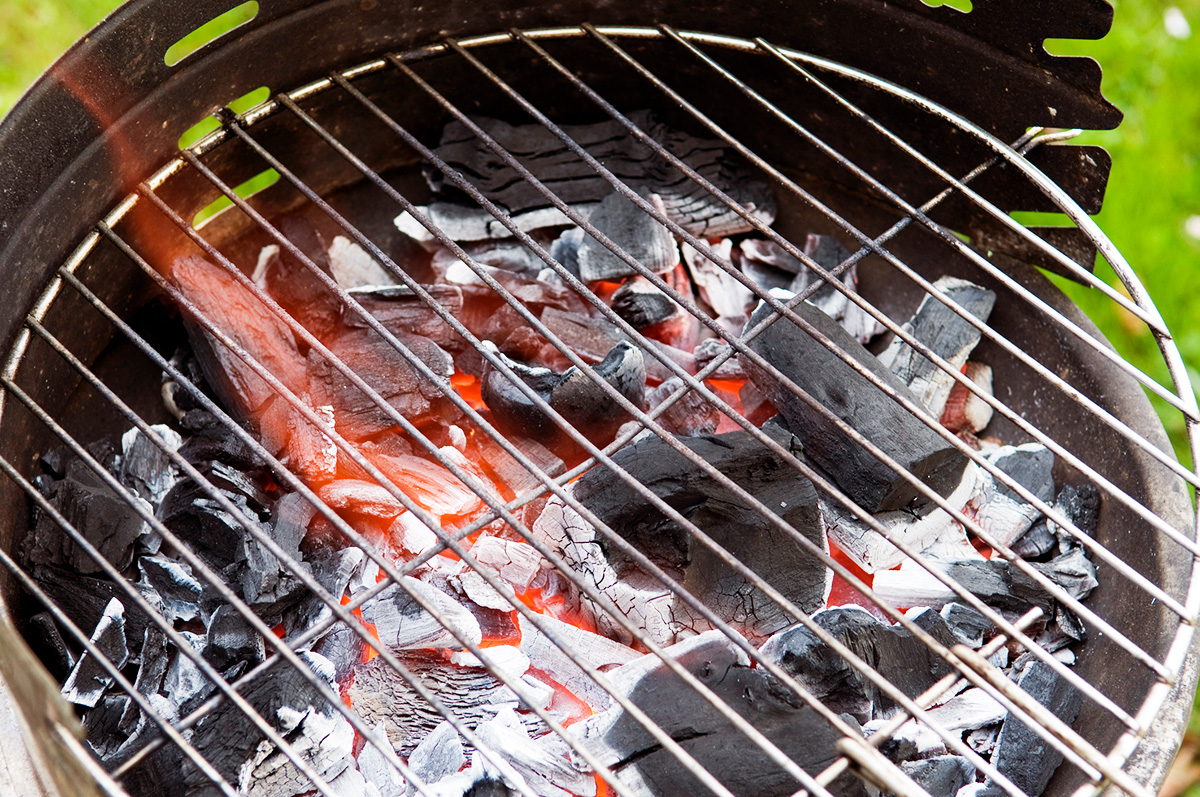 Quick Chemistry lesson: grilling with gas is convenient but doesn't give meat the smoked, off the grill flavor that charcoal does. Charcoal is carbonized wood in an oven with a little air, and if you play your cards right – meaning you choose the right type of wood (Oak, Hickory, or Maple being your best bets) – you might just make the best tasting meat of your life. Just don't forget the lighter fluid! It'll make your life much easier and your hands won't turn pitch black.
Marinate Your Meat
Centuries-old knowledge passed down from aunts and mothers have taught us that if you want to eat a good Carne Asada, Costilla, Matambre or Chivito, you're going to have to pay your dues. To get truly juicy and tender meat that falls off the bone, you're going to have to marinate it overnight using some combination of garlic, jalapeño peppers, cumin, cilantro, salt, black pepper and olive oil. Cover the meat in plastic and leave it in the refrigerator. The next day, add lime-juice and vinegar to the mix and leave for 20 minutes.
Pick A Winning Sauce
When your main dish is a variety of grilled meats, picking a sauce that goes well with all of them is imperative. A winner like chimichurri will leave guests asking for the recipe. Use finely chopped parsley, minced garlic, olive oil, oregano and red wine vinegar as a base to which you can add paprika, thyme, bay leaf, and lemon according to your own preferences.
Sharpen Your Knives
Nothing is as frustrating as drooling from the excitement of your first bite and not being able to cut through your steak. While we're not saying you need new knives, we would suggest a knife sharpener. Today, there are all kinds of knife sharpeners that rival some rocket ships in intricacy but as long as you have a simple steel rod sharpener you'll be good to conquer even the toughest piece of meat (which you hopefully won't have to do after all that marinating).
The Grill Is Not Just For Meat
One of the hottest culinary trends of the year is to grill fruits, everything from mangoes to papayas, peaches and pineapples (alliteration!). Adding cayenne pepper, nutmeg, salt, lemon and other condiments will give these fruits a boost that will make them savory side dishes. Cut large pieces to expose the flesh and grill them until the lines of the grill are clearly branded. Now, enjoy!