JLo's seminal debut album On the 6 turned 20 over the weekend, and to celebrate, she took to social media to post about the momentous album.
The album's lead single, "If You Had My Love" went to number 1 on the Billboard Hot 100 and helped catapult her to worldwide acclaim following her starring role in "Selena." And while the song sounds like peak late-90s pop, the video took the most 90s themes ever, and made sure we'd never forget them. From the fits, to the visualization of the internet, this video serves up all the prime Y2K vibes.
Here are our favorite moments from the video:
1
The "internet"
Much in the same way that movies like "Hackers" or "The Matrix" painted unrealistic but totally fun to watch depictions of what the world wide web looked like, JLo treated audiences to an in-your-face portrayal of the internet. After a scruffy, unnamed guy sits down to search for Jennifer Lopez's name on his clunky desktop, we're treated to a digital depiction of the information superhighway, the likes of which would make Angelina Jolie's character in "Hackers" jealous.
2
Creepy Voyeur Guy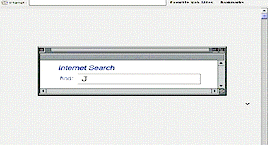 In what may have been an unintentional precursor to social media stalking, our afforementioned "scruffy guy" sits down at a computer to watch JLo through his screen, making himself way too comorftable on various occasions. With the advent of webcams in the late 90s, this was most likely a common occurrence, though there was always something unsettling about the big, dark, empty room he did his watching in.
3
The Fits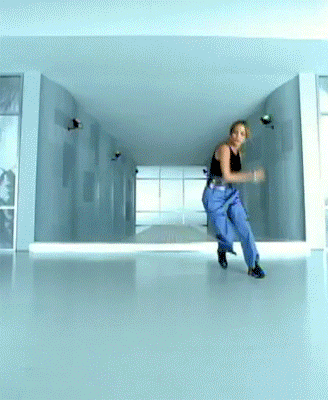 Go to just about any club right now and tell us you don't see at least 20 fits directly inspired by what JLo wore in this video. From the low-rise pants, to the uber baggy pants matched with crop tops, the wardrobe on "If You Had My Love" is as relevant now as it's ever been, and we're totally here for it.
4
Extremely 90s House Beat Change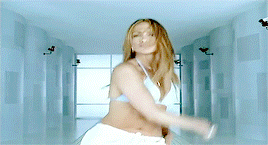 Yes Kendrick Lamar, Travis Scott, and Bad Bunny, among others, are making sudden beat changes a major part of contemporary music, but before all of that, JLo threw the world a curveball with a record scratch and sudden shift to South Beach rooftop Latin house banger – perfect for a white party, or dancing in front of your bedroom mirror.