There's no denying the global pandemic's impact on the music industry, from canceled tours to delayed music releases. That's why when we thought about how to mark the post-pandemic era, we decided there's no better way than bringing back Remezcla Studios. The event, which we launched in late 2017, is a creative music studio, writer's camp, and artist getaway where emerging and established Latine musicians could collaborate on new music. Last month, we brought it back for the Latin Billboard Awards in Miami – and given how much we missed being outside, we went big.
This year, we partnered with CHEETOS® to take over the Soho Beach House in Miami for two days, which featured a pop-up recording studio, a pool party, and VIP artist lounge. Hosted by producer Sky Rompiendo and music label Black Koi, artists streamed in and out of the studio to work on new material throughout the multi-day event.
We officially kicked off the celebration with a welcome party on Day 1, followed by a star-studded rooftop pool party on Day 2, in which DJ Pope soundtracked the South Beach skyline. Both days featured many artists walking through, including Feid, Emilia Mernes, SAEL and Piso 21, among many more. 
With so much talent in one space during the two-day event, it comes as no surprise that our ears were buzzing. And we're not ones to keep all the behind-the-scenes info to ourselves, so we're sharing some of the most surprising things we learned about the artists from the artists. From CJ's on-screen plans to artists' new music underway, check it all out below:
1. CJ is Set to Make His Acting Debut in Early 2022
2020 freshman CJ reminded us at Remezcla Studios that he's only been in the music game for 11 months, but it's been nothing but success since his smashing debut, "Whoopty." While he's just getting his start, he's already got some big plans, including an acting debut early next year, as he revealed. He couldn't tell us anything more, but we're excited to see what on-screen production he's joining.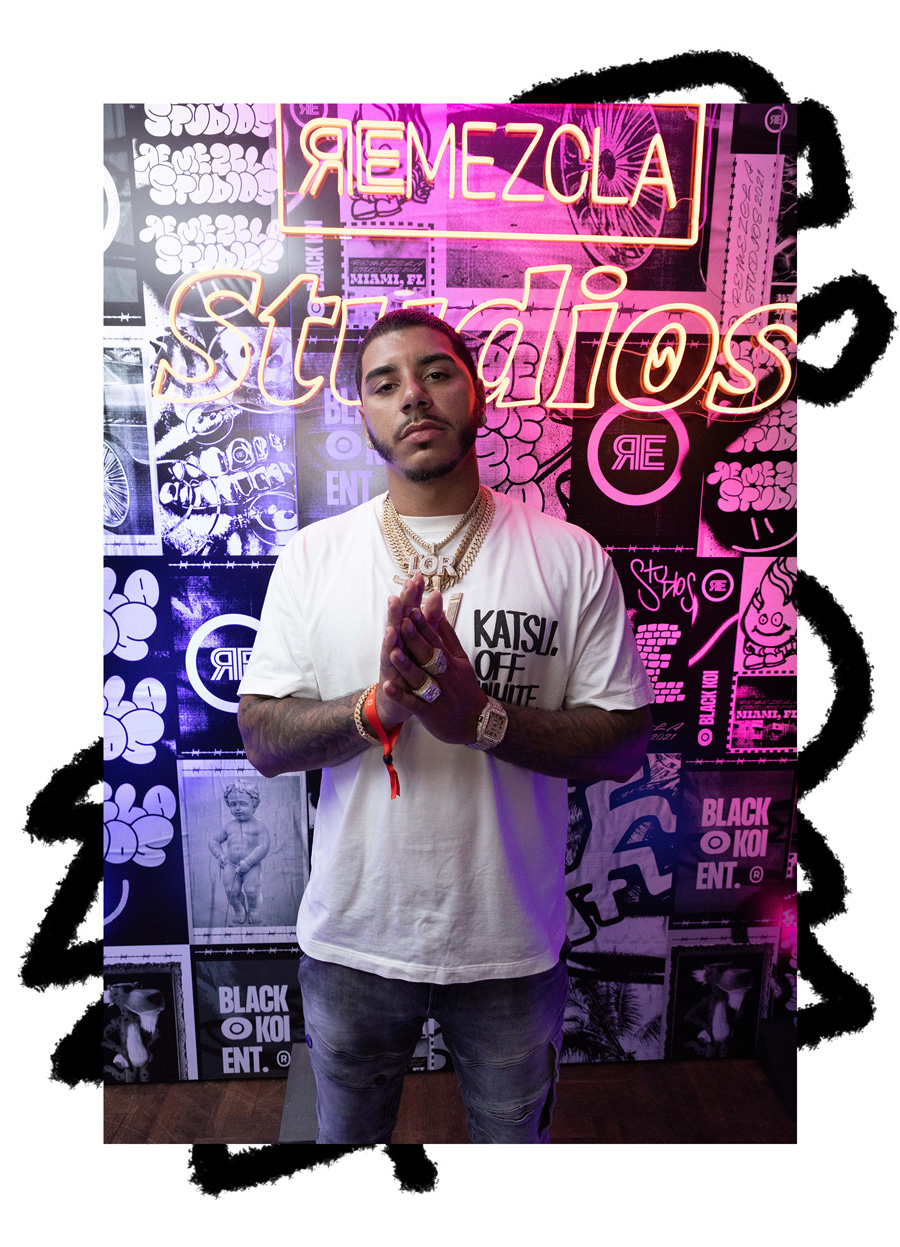 2. Blessd Spent His First-Ever Hour in The U.S. With Remezcla
Colombia's emerging artist Blessd received his U.S. visa only 24 hours before popping up at Remezcla Studios. We were honored to learn that he spent his first hour in the country chilling with us in Miami. Now, he's getting ready for his second-ever visit to the U.S. and headed to New York City for his already-sold-out shows.
3. Feid Is Dropping New Music
We were excited to hear about all the new music coming soon from artists, but one we were particularly thrilled about was Feid, the rising star who went from songwriter to reggaeton heartthrob. The Colombian artist let us know that we can expect more releases in the near future.
4. Sky Rompiendo & Black Koi Have Serious Fire On The Way
We couldn't host studio sessions and not expect new music to be made. We can't reveal too much, but what we can say is that new music is coming soon from Sky Rompiendo and Black Koi based on the studio sessions. Trust us when we tell you that you won't be disappointed.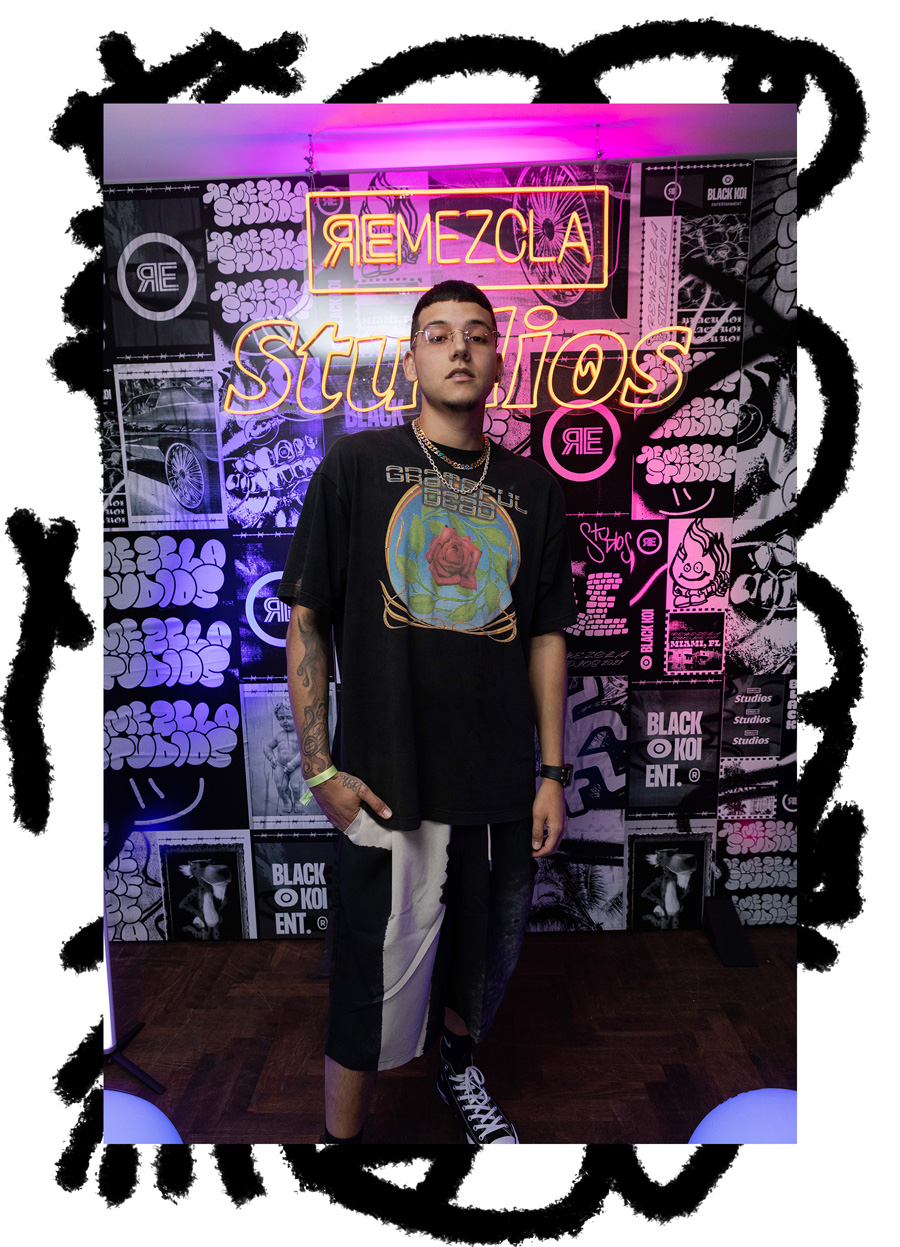 5. Who knew rappers love vegan burgers?
What did talent opt for when grabbing a bite in between creating music and hanging out in the CHEETOS® lounge? Well, a vegan burger was a surprisingly popular request that we can't help but mention. As our Director of Artists & Label Relations, Joel Moya, put it, "Los raperos vegans."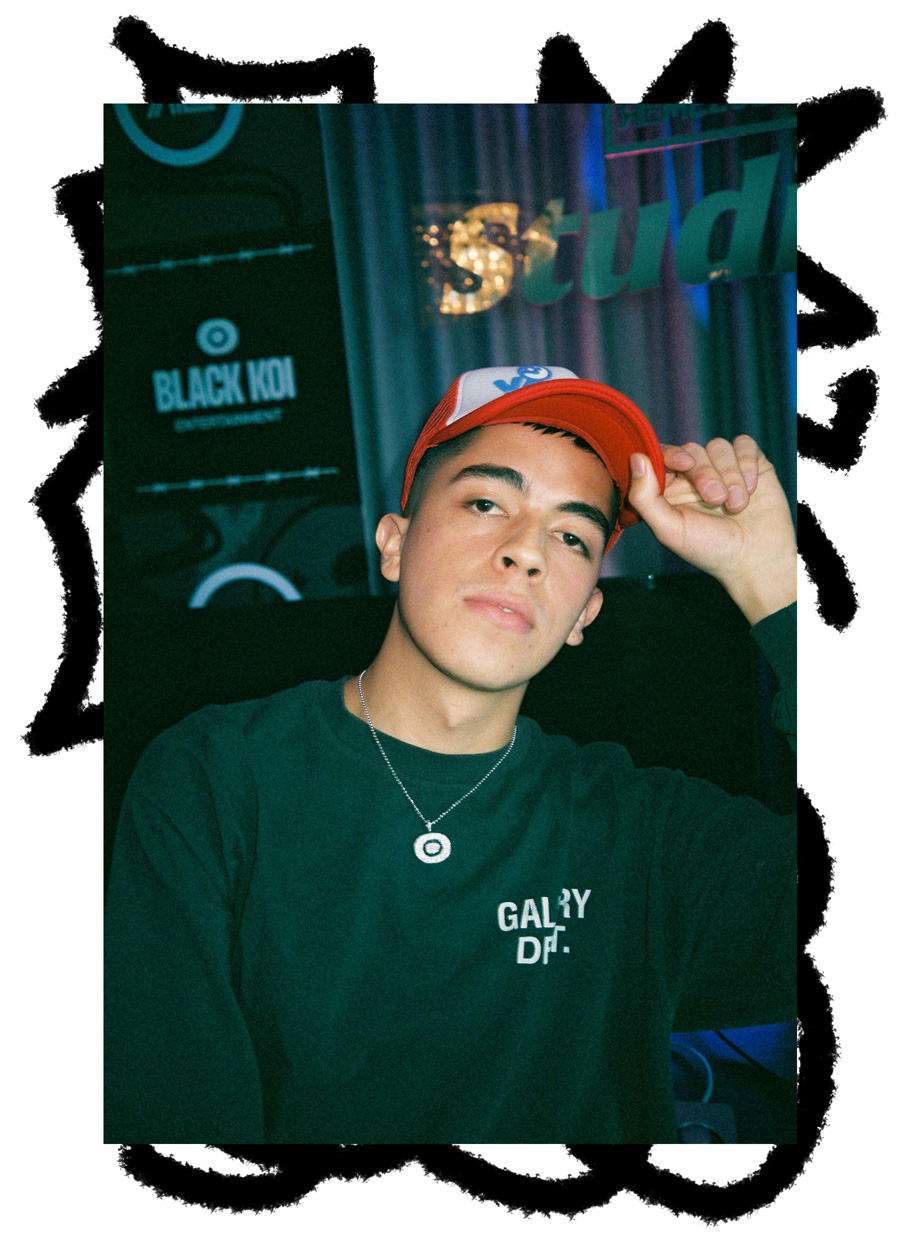 6. Sofia Reyes & Emilia Mernes Are Down to Do A TikTok Dance – Anywhere
It takes real skill to be able to break down into a TikTok Dance in front of a crowd without any step-by-step video for guidance, but we learned that artists Sofia Reyes and Emilia Mernes are down to grab some fun content no matter when or where.