Once the end of the year rolls around, the world starts to get a little more quiet as people head home for the holidays or take the time to unwind from the year. But Remezcla isn't afraid to do things a little differently, so we decided to turn the volume up. Remezcla Studios, an innovative pop-up studio celebrating the exciting and ever-growing Latin music movement, was once again in top form this year during a two-day event held in Las Vegas for the 22nd annual Latin Grammys. The event took place on November 16 and 17 inside the MGM Grand Hotel.
There was no ignoring the energy that was felt the moment you walked into the creatively-inspiring space. But the vibes were also magnified by all of the music artists who stopped by to join the festivities including C. Tangana, Nathy Peluso, Eladio Carrion, Omar Apollo, Thrigz, Mon Laferte, Akapellahh, Mau y Ricky, Guaynaa, Nicole Zignago, Bröder, COASTCITY, Immasoul, Andrekza, DannyLux, Cabra x Rafa Pabon, Gepe, The Marias, Andy Rivera and Villano Antillano & Brray, among many other special guests.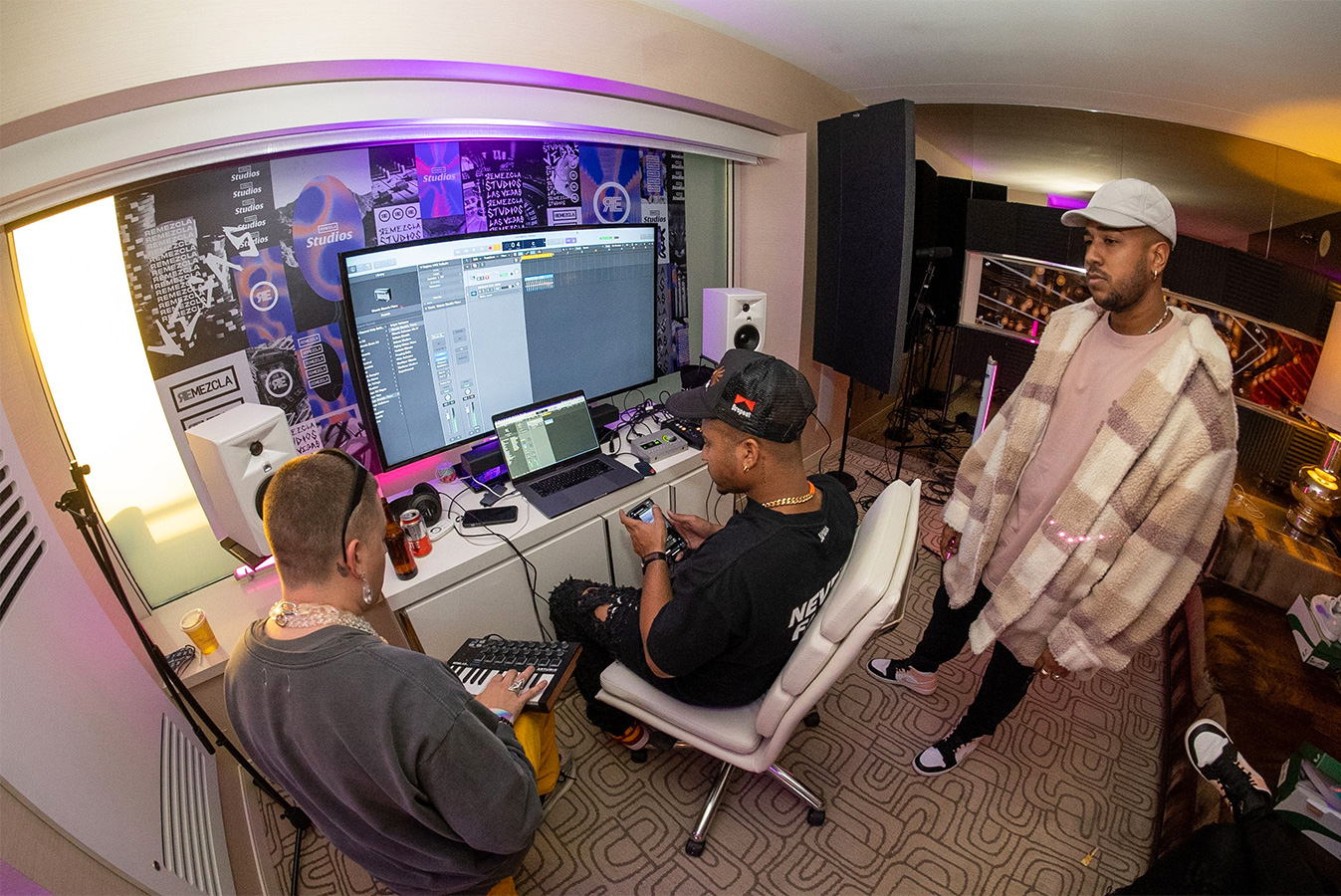 Along with the talent that walked through Remezcla Studios, the event also featured a recording studio set up for unexpected collabs and interactions — a space that had producer Caleb Calloway on hand to create some new sounds and set the tone for emerging and established Latine musicians to collaborate. And that wasn't all, if attendees wanted to take their creativity from sound to fashion: PUMA partnered with Major Wavezz to offer customized shoes to top artists in their designer studio that featured the Vegas skyline as their background. It was no surprise to see the artists bring their A-game when it came to designing their customized shoes.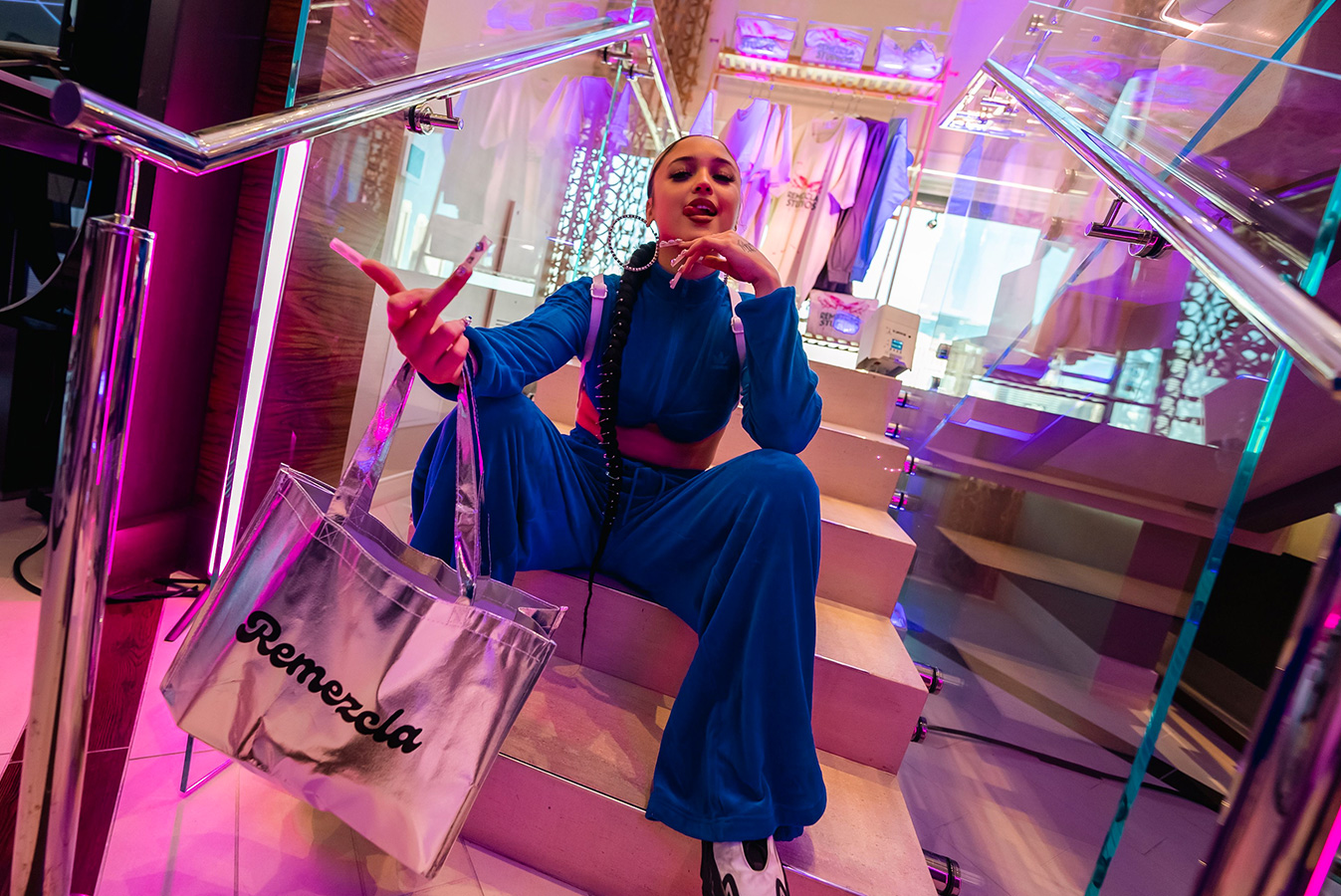 "I love colors – a little pink [and] brown tones. I hope it turns out fire," said Chilean-American singer Paloma Mami, explaining the design she picked for her PUMAs at the event. Omar Apollo went with an elaborate design, telling us, "I don't know if you've ever watched the anime Demon Slayer, there's this girl. I basically just got her [designed. She's so sick."
The fashion was also present with the exclusive Remezcla merchandise designed by Sandro Rybak, spotted on the racks at Studios.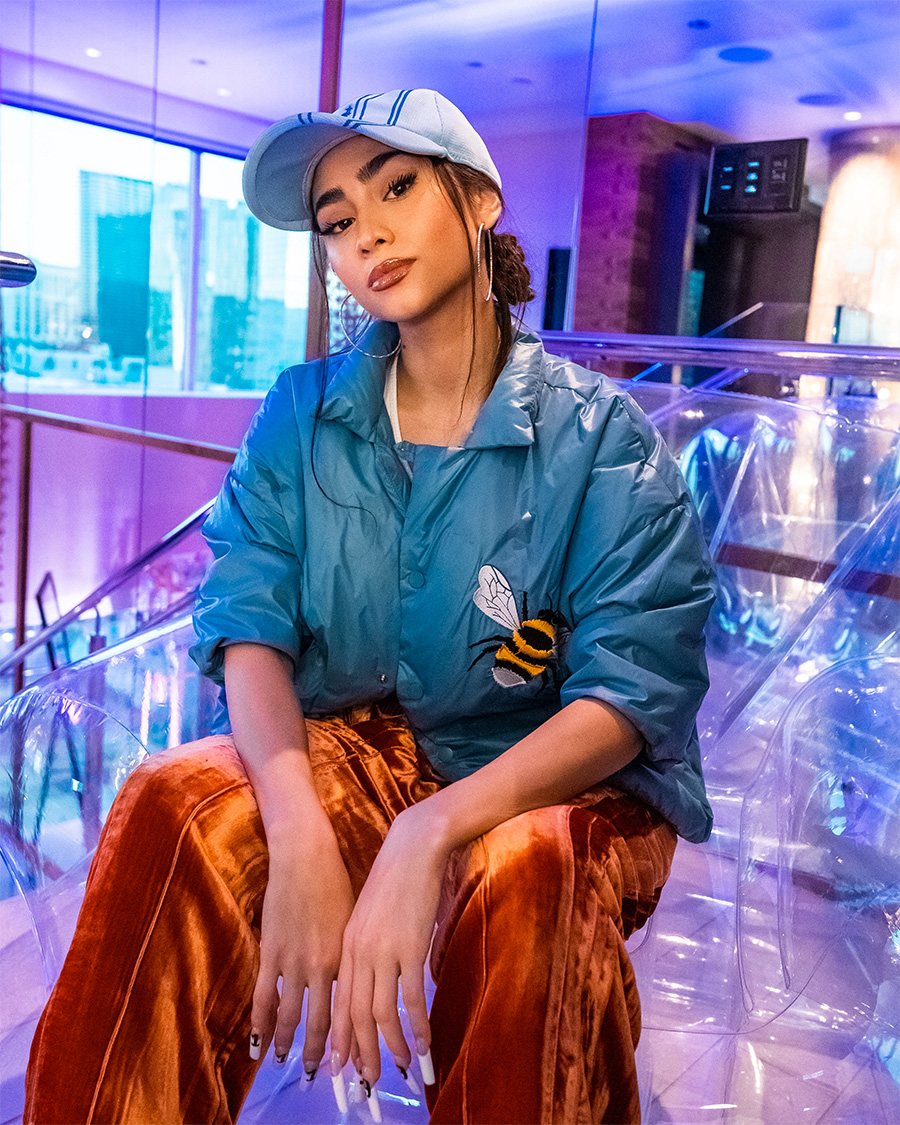 What better way to end a multi-day event than with a closing night party where attendees could showcase their own work and keep the energy going from all the creativity that flowed during the day. We heard exclusive previews from artists like Rafa Pabón, Brray, COASTCITY and Villano Antillano.
It's safe to say that we ended the year with a bam — and there's no telling what we're bringing to the table in 2022. Stay tuned!