While we may not all be able to agree on the proper pronunciation of GIF (yes, we know how it should be said, but it doesn't mean we accept it), many of us recognize the power these short looped clips have in the way we communicate. Without saying a word or providing context, we can let others know if we feel upset, excited, confused, and more. It's no wonder we've inundated the internet and our group chats with these graphics.
If you've spent as much time as we have on the Latinternet, then you've likely come across certain GIFs that crop up over and over. But if you haven't, then here are 13 that you need to bookmark immediately for all your dramatic texting needs.
1
Soraya's Bye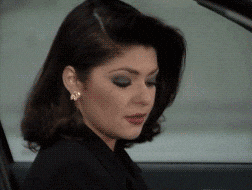 This clip of Itati Cantoral (Soraya in Maria la del Barrio) feels reminiscent of another popular GIF: Rihanna rolling up the window to a car to shut down a conversation. Use whenever you want to disengage from a conversation.
2
Smiling Selena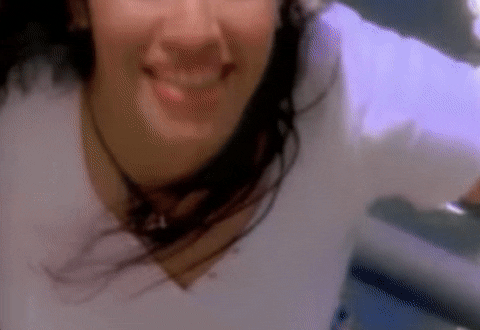 This Selena GIF comes from the "Bidi Bidi Bom Bom" video. Use when you literally LOL.
3
"I Got This"
At the 2016 Olympics, Latina gymnast Laurie Hernandez gave herself a pep talk before taking on the nerve-wrecking balance beam. Use when you or someone else needs a little extra motivation.
4
Waving Selena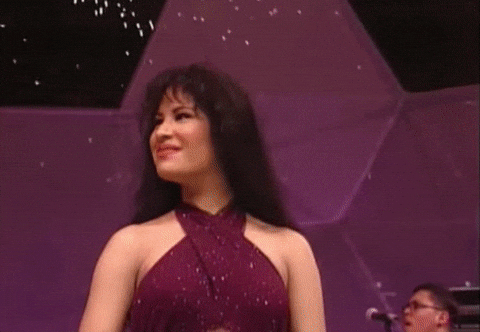 Dressed in her iconic purple jumpsuit, Selena waves at the crowd during her concert at the Houston Astrodome in 1995. This is a good one to reserve for your haters.
5
Rosie Perez Nope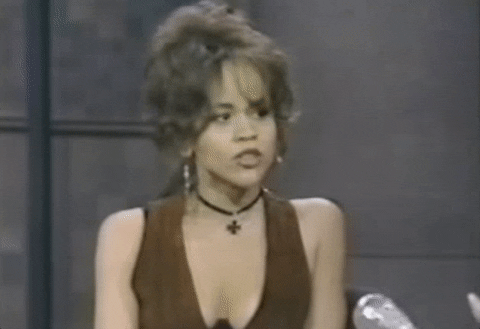 In an interview on Late Night with David Letterman in 1993, Rosie Perez shook her head no after the host asked her if the show she was working on was scripted. While the actual video is not confrontational, you can use this GIF when you can't even with someone's bullshit.
6
Celia Cruz Joy
This GIF comes from Zaire 74, a three-day music festival in the Congo, where Celia Cruz and the Fania All Stars performed. Reserve this joyful GIF of La Reina for your happiest moments.
7
Me Vale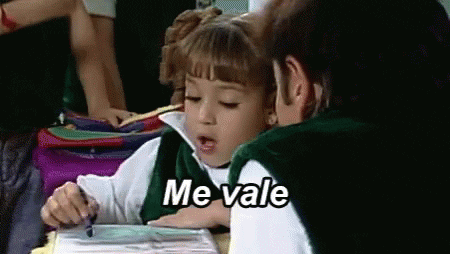 Back in her child acting days, Danna Paola as part of Eugenio Derbez's La Familia P.Luche. Use when you feel the urge to tell others that you DGAF.
8
Double Fisting Plátanos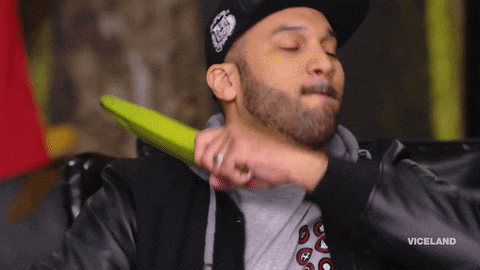 In 2017 for Dominican Independence Day, Mero held two plátanos (one more ripe than the other) to celebrate the holiday. Use when you're celebrating.
9
Oscar Isaac Dancing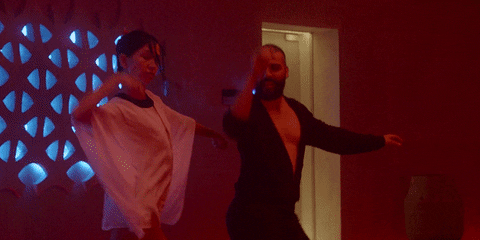 In Ex-Machina, Oscar Isaac weirded out Domhnall Gleeson with his coordinated dance with his robot creation. Now that we know his dance goes perfectly with any song, use the GIF whenever you're ready to have as much fun as Oscar Isaac.
10
Rosie Perez Dancing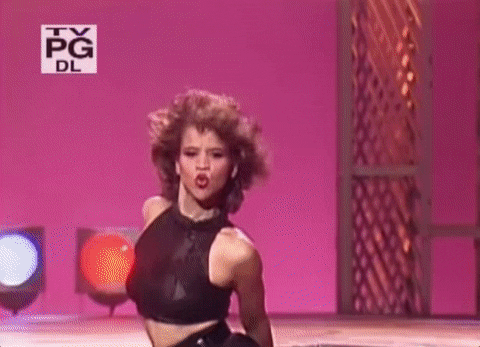 The internet has created so much good content around Rosie Perez's days on Soul Train. This is the exact GIF you want to use when things are going your way.
11
Pitbull Winking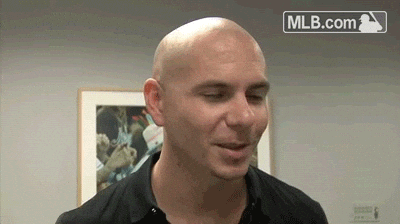 This MLB.com video features Pitbull winking into the camera. Use whenever you're skeptical but don't want to use the "Sure, Jan" GIF.
12
Azucar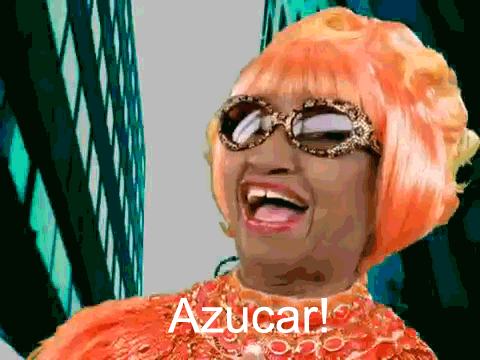 Though the last Celia Cruz graphic is necessary in your GIF collection, this loop from "La Negra Tiene Tumbao" may be even more so. Use this when you approve of someone's statement.
13
Juan Gabriel Vino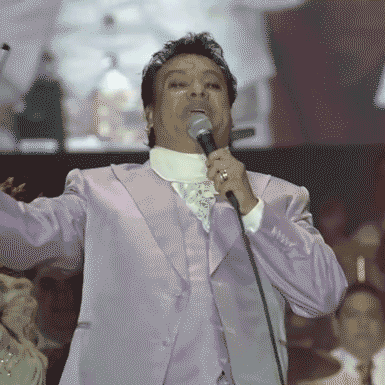 During one of his concerts, Juan Gabriel donned a purple suit and spilled his wine everywhere, including over his ruffled shirt. This is what you send when things aren't going your way – or you're drunk.