The last time I got this excited over a TV series about cannabis was when Weeds came out. Produced by Jenji Kohan — also responsible for Orange Is The New Black — the 2005 hit show featured the life of Nancy Botwin, a suburban mom turned dope dealer. The project became a reference for stoners. Some argue that it helped advance the legalization of the recreational cannabis model that officially kicked off in 2012 when Washington and Colorado announced the beginning of the Green Rush. 
Similarly, the series Malayerba which is currently available for streaming on Pantaya is the result of the zeitgeist. The creators behind it, Pantaya, Dynamo, and Sony Pictures, picked up on the early days of medical marijuana legalization in Colombia, a process that started in 2015 but is now only beginning to take shape. Over the years, many TV shows have touched upon the Drug War in Colombia. Still, until now, most relived the days of Pablo Escobar, focusing on cocaine and sicarios rather than CBD extracts and young entrepreneurs. On that front alone, it's refreshing to see that the country is owning its history through a new narrative. 
Perhaps it's because we're a nation of stoners (I was born in Bogotá and smoked my first joint in Cartagena) while coke is still on the fringes of what's acceptable in a primarily conservative society. In Colombia, guerillas, paramilitaries, and cartels are usually connected to the white powder, while cannabis is seen as the drug of choice of poets, creatives, artists, and nonconformists. Although traffickers continue to benefit from both substances and the country continues to aimlessly endure a long-lost war on drugs, the government has always been more lenient with the ganja plant: Since the Ley 30 passed in 1986, every Colombian is allowed to possess up to 20 grams of cannabis and grow 20 plants per person. 
As we look to the present and future of cannabis in Colombia, I'm breaking down my thoughts on the series Malayerba in light of what we've come to know about this industry, along with my experience as the co-founder of Intū, a CBD company and author of High on Design: The New Cannabis Culture.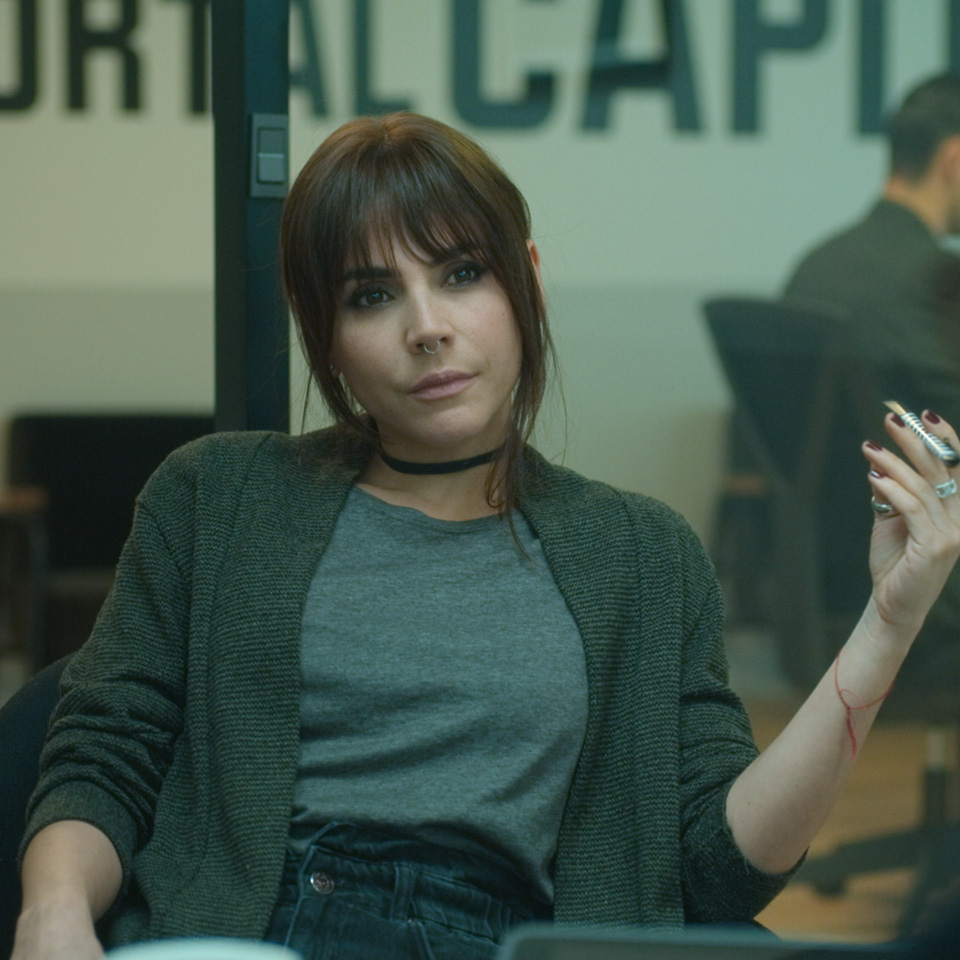 Look & Feel
Malayerba has its strengths in many different aspects. The production quality and the rigor of the people involved are noticeable from the moment you press play. Eye-catching shots are delivered in every scene under the supervision of executive producers and directors Natalia Echeverri (Monos), Andrés Beltrán (Wild District), and Salomon Simhon (Detective Marañón). 
Between city and beach landscapes, the talented actors thread a story where everyone is a suspect (and mistrust is cured with love). Alas, the main characters represent a minuscule segment of those working in cannabis in Colombia. Affluent and privileged as Ignacio (Juan Pablo Urrego), Felix (Sebastián Eslava), and Mariana (María Elisa Camargo), a triplet of frenemies who each contribute their own skills to making possible the existence of KannaLab, one of the first medical marijuana companies in the country. 
Their endeavor is tarnished by past wrongdoings that still haunt them, mainly because Lola (Carolina Gaitán), an investigative journalist dedicated to unveiling the corrupt day-to-day life in Colombia, plays detective and begins to discover issues that were supposed to be buried. 
Malayerba's seamless editing lets the viewer know that this isn't another telenovela (even if there's mayhem oozing from every pore). I don't watch much television and certainly not the productions being made in Colombia, but if all the coming series will guarantee the attention to detail that Malayerba managed to pack in each of its episodes, then sign me up for more.
Execution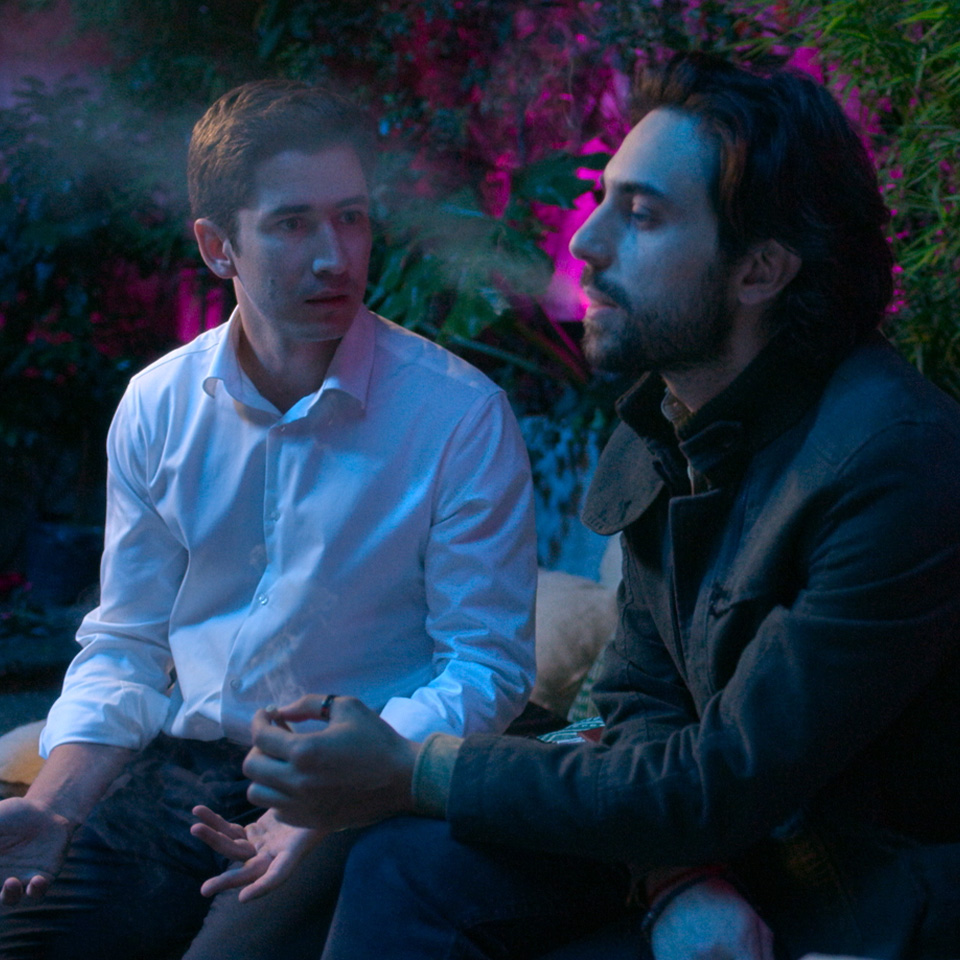 I was surprised, especially during the first few episodes, at how detailed and accurate the script was at explaining the scientific minutiae of the plant. It felt educational yet entertaining. That said, those knowledge nuggets fade halfway through the series, prioritizing drama over data. If you're watching Malayerba to learn, I advise you to pay attention: There's valuable information, but it's not shared twice. 
The soundtrack is spot-on. Psychedelic-cumbia and electro-pop (courtesy of Bomba Estereo and Rubio) set the pace through a mix of deep, inspirational beats and enigmatic lyrics with hidden messages that connect to the central theme. Kudos to the writers for doing thorough research; the series explains complex topics such as terpenes (they mention the myrcene in mango to increase the psychoactive effects of a joint and the caryophyllene in peppercorns to help lower it). They do a great job at laying out a structured narrative with enough cliff-hangers to captivate the audience into watching more. 
I do have to mention that at certain times the dialogues are too exaggerated. The screenplay is somewhat stretched to the point of hyperbolizing Bogotá's slang and debatable sense of humor, often falling into clichés (that perhaps felt more cringy to me, for having heard them in real life a million times before).
Value
Besides the cinematographic worth of Malayerba, the show's biggest contribution is highlighting stereotypes related to cannabis and its consumers while shattering them through the eyes of a new generation of impresarios who are activists at heart. Misconceptions—including that which considers stoners to be a failure—are quickly dissolved as Kannalab grows to become the first 100% Colombian company to export cannabis extracts. It's prized for their medical contributions (a matter eventually recognized by Felix's mother, who's battling cancer and finds solace in CBD's pain-relieving properties). 
One must emphasize Malayerba's merit when highlighting that cannabis isn't for everyone (something activists often shun, aiming for continual progress). There's great importance in discussing the medical and recreational legalization of marijuana as a means to disassemble the cartels who finance corrupt politicians that profit from continuing to wage war against a plant. In contrast, the country's poorer communities and small-time pushers continue to die or end up in jail.
Takeaway
Malayerba is a timely show that is a testament to an impending global paradigm shift that's only beginning in Colombia. It provides a current X-ray of the country as it ventures into an industry that is expected to be worth $100 billion by 2030. The series lays out the foundations for what could be an ideal scenario for the nation: taking a tarnished image and flipping it around, using our reputation for making some of the best drugs in the world as a benchmark for high-quality productions—both in terms of substances and TV shows. 
Final Thoughts
At one point, the Kannalab team is asked about the meaning behind their undertaking, to which they reply: "We're doing this because we want to change the world." It might sound megalomaniac at first, but when we acknowledge that the 'reality' we live in is constantly shifting and up for grabs, there's a lot more value in Malayerba, a show that's breaking taboos.
MalaYerba series premiered on October 14 and will be available through Pantaya, which is exclusively available in the United States and Puerto Rico.
Follow #MalaYerba on Facebook and Instagram @MalaYerbaLaSerie and Pantaya @StreamPantaya
To access Pantaya go to www.pantaya.com, or download the PantayaApp on iPhone and Android, also available on Roku, Apple TV, xfinity, Cox, Sling, Amazon channels, and Samsung Smart TV.